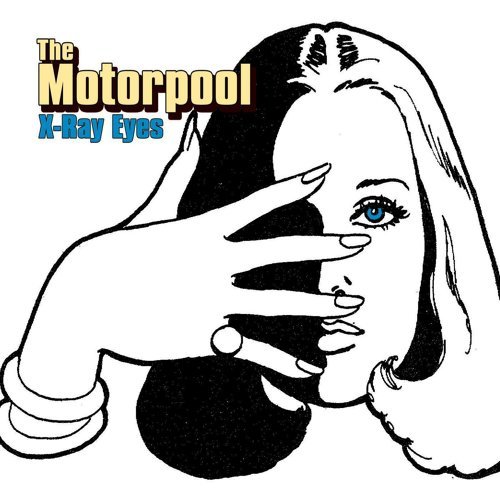 The Motorpool
X-Ray Eyes
Lodon based, The Motorpool, hark back to those dreamy days of Britpop with relaxed guitar and piano, reserved bass, and simple drumming.
A-Side, 'X-Ray Eyes', has those smooth, deep vocals that draw you in to the lyrics, which are well enough written to stand up to their Bowie style delivery.
The chorus is the main hook to this song, with the music mainly staying in the background. Whether this was a calculated move, or a coincidence, the effect is that the vocals are the star of the song. However, it wouldn't hurt to let the guitar or piano lay down some riffs as well – just to make sure people remember the track.
'Shutdown' is much more the ticket in this respect with the guitars picking a pattern through the chorus that instantly lodges itself on the brain, keyboards that shine in the bridge and consistently driving drums.
Although not without criticism, this is a good single with a really strong b-side. If you like Bowie or Pulp, the chances are you'll want to hear The Motorpool.
This single featured on the album X-Ray Eyes.
Written by Smith on
Stuart 'Saur' Smith was a prolific writer for The Mag throughout the magazine's lifetime. He combined a day job of temporary office jobs in London with a nightlife of trawling the capital's music venues looking for talent. As well as writing about music, he was a session musician who featured on a number of singles in the 90s. Today, Stuart is a Chief Writer for Phonotonal.
Discover More Music