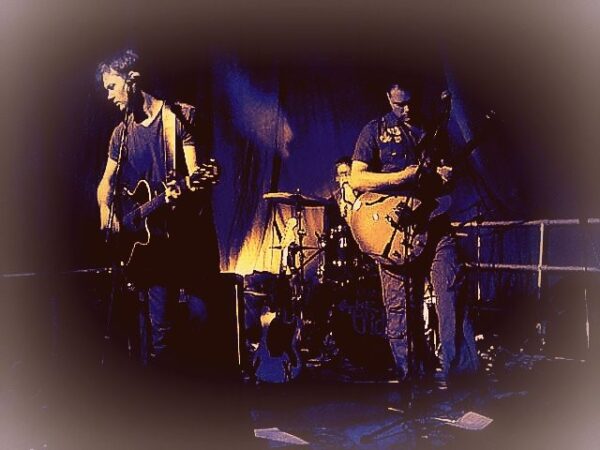 The Motorpool
Credit Card
With Christmas almost upon us, it's fair to say that the top forty is about to receive the usual offerings of soppy festive love songs, a few dodgy cartoon assaults, and a sickening Westlife cover version. What we need at this time is a healthy dose of cynicism to really get that festive spirit going – what would this time of year really be like without Scrooge ( preferably being played by Bill Murray as a TV executive…)
Step up The Motorpool with 'Credit Card', a twisted tale of the relationship between a chap and his plastic. Sombre instrumentation and a rich Bowie style vocal lead the way in the sparkly lament with a gradual build throughout the three minute duration.
This song is spartan, but well crafted indie-pop on the outside and dark-artistic alternative on the inside, a style that is typical of this band. Even the briefest listen will reveal poetic lyrics that will make you want to hear more.
The story goes, of course, from the bliss of the first six months to the despair of, well, the rest of your life and it's at this point you begin to wonder if the song is really about credit cards after all.
Head over to The Motorpool's website download it for yourself. No payment required.
Written by Smith on
Stuart 'Saur' Smith was a prolific writer for The Mag throughout the magazine's lifetime. He combined a day job of temporary office jobs in London with a nightlife of trawling the capital's music venues looking for talent. As well as writing about music, he was a session musician who featured on a number of singles in the 90s. Today, Stuart is a Chief Writer for Phonotonal.
Discover More Music