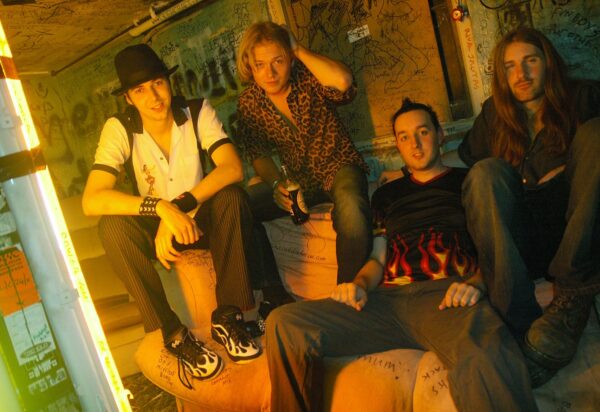 Neon Vice
Demo
According to their website, the definition of this band's name is an addiction to aural and visual stimulants, for which no cure is available. So, it's reassuring to discover that four-piece Neon Vice live up to their seedy name and ambiguous song titles with real dirty rock.
'Bring It All Down' has an edgy opening that builds and bursts into strapping rhythms and a thumping chorus. 'My Only Vice' is a 'Welcome to the Jungle'-esque affair that comes together when the lead, which was previously in the background, rears its head to weave around the fast, funky bass line.
The more bluesy number 'Ridin" has a sad, meandering riff over gutsy bass and anguished vocals, which although strong, aren't quite crisp enough to match the precision of the other sounds.
It's not just toys that come to life at night when their owners are asleep. Instruments do too. In garages and basements throughout the land, frustrated drum kits and guitars of every description play what they're really capable of. They make the rock music they dreamt they'd play when they were bought and taken home from the shop. This is the sound that Neon Vice have managed to create.
The proficiency of the band members and their stylish musical creations distract from the whiney effects on the singer's voice, which get a bit samey after three songs. Although they're all a bit too long, each track demands to be turned right up and it's safe to say Neon Vice's live gigs would be animated, energetic, and loud. Just how instruments long to be played.
Discover More Music