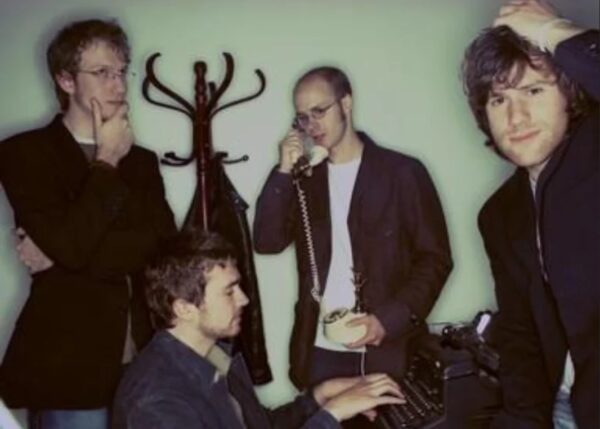 Beautiful Feet
Suddenly / I See
When you hear the words beautiful and feet in the same sentence, you won't be likely to see my name nearby… what with my elongated toes that are able to pick up various items, thus saving me the need to bend over. Practical, yes. Beautiful, no.
However, feet aside, it's clear where the 'beautiful' comes from in Beautiful Feet when 'Suddenly' starts up it's hazy indie sound with the gentle wash of guitars and subtle keyboards. Delays style drumming and a jangly guitar sound create an emotional atmosphere for the wandering piano and husky vocal.
'I See' is a touch faster, but still contains the liquid feel – especially in the chorus. The vocal of Nick Castle really shines in this track, falling halfway between the Buffseeds and Auto Circus (not as clean as the former and not as gravely as the latter.) I personally prefer the first track, but I've been poked in the ribs and told (in no uncertain terms) that my girlfriend prefers this one, so there is clearly plenty of appeal in both.
Beautiful Feet are the kind of band that could do really well, albeit at the mercy of the single-buying public. Their indie-pop sound combined with strong songs are certainly not far off the mark if they are after some chart success.
Beautiful Feet Articles
Written by Fenton on
Steve Fenton writes in our music, words, and culture categories. He was Editor in Chief for The Mag and covered live music for DV8 Magazine and Spill Magazine. He was often found in venues throughout the UK alongside ace-photographer, Mark Holloway. Steve is also a
technical writer and programmer
and writes
gothic fiction
. Steve studied Psychology at OSC, and Anarchy in the UK: A History of Punk from 1976-1978 at the University of Reading.
Discover More Music