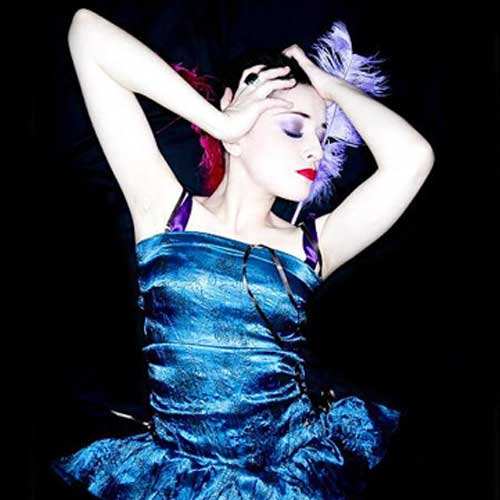 Kat Vipers- Summer Bloody Time EP
A rhythm that demands your attention, a vocal that purrs to brave instrumentation, and lyrics that really ought to be mounted and placed in an expensive frame; Kat Vipers' 'Pearls of Wisdom' is comparable to nothing that's ever been recorded.
It's a little like 'The Thirteenth' by The Cure, but less 'give it to me' and much, much, much more 'shove it at you'. Take away all the colourful chirpy island-living bits out and stick lots of dark velvety curtains in, because it's an operatic affair with a vocal that has the reigned-in control of classical training and the spiky uncontrollable aggression of punk. Basically, everything that Toyah Wilcox dreamed of but never achieved!
The trend continues with impressive piano getting bitch-slapped by mental rhythms until 'the full-orchestral' stars start to float around it's head. It's beautiful, but just a little scary.
If you're after something a bit edgy and arty, you'd be hard pressed to top this release.
Written by Smith on
Stuart 'Saur' Smith was a prolific writer for The Mag throughout the magazine's lifetime. He combined a day job of temporary office jobs in London with a nightlife of trawling the capital's music venues looking for talent. As well as writing about music, he was a session musician who featured on a number of singles in the 90s. Today, Stuart is a Chief Writer for Phonotonal.
Discover More Music