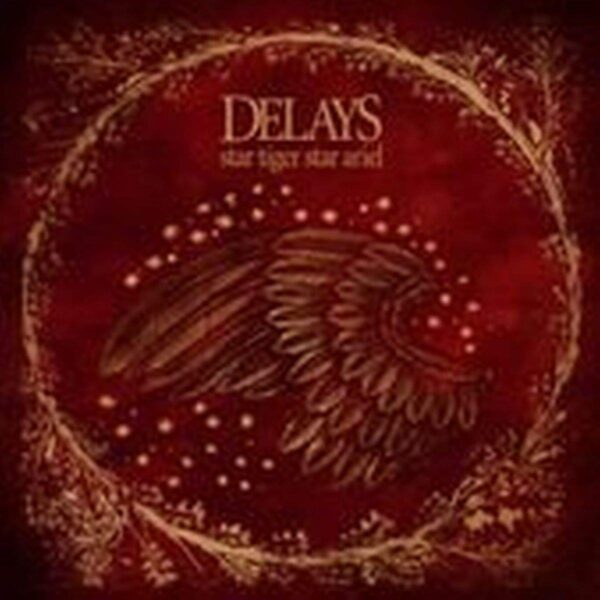 Delays
Star Tiger Star Ariel LP
Delays return with their fourth studio album, Star Tiger Star Ariel. Let's waste no time in foreplay, when we can get down to the real business of listening to the songs!
'The Lost Estate' is an anthem with knobs on. The massive solid beat drives the song through with big synth string sections, cool indie guitars and the most amazing vocals. This song is the embodiment of Fabulist music.
For something a bit more reflective, 'Hold Fire' provides a song that creeps up on you with its gradual building power.
'Unsung' is classic Delays. It has the bounce in the beat and the uber-melody in the verse, with the subtle but brilliant bass backbone and keyboard flourishes. There's a big chorus to make it all shine, but the verse is truly where the genius is at.
There's something of Angels and Airwaves in the de-constructed introduction to 'In Brilliant Sunshine', which it's thick bass-line and unconventional beat. This contrasts with the stomping choral sections, which burst the song into life.
'Lakes Can Be Lethal' is an unexpected rock and roll track with little hints of previous albums baked into its fibre… and 'Star Tiger, Star Ariel' itself is about as big an album closer as you are ever likely to find.
The record is just jammed full of quality with the dreamy 'Rhapsody' and the riffy 'May '45' both contributing to the success of this album – and this is another truly stunning record from a band who are probably better because they enjoy a certain level of obscurity. This is a band that haven't been ruined by Radio One success levels – perhaps this should be what all genuine bands should aspire to; great success combined with one hundred percent authenticity. Maybe then we would get more albums like Star Tiger Star Ariel.
Discover More Music