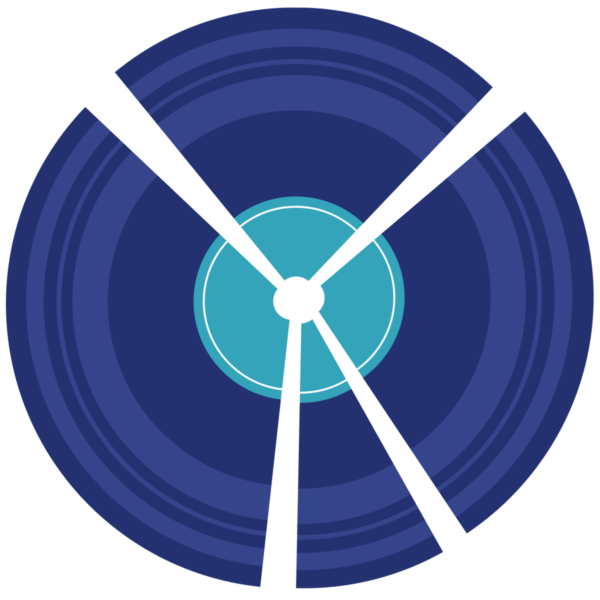 ATP 2012
Curated by Jeff Mangum
It's a shame that my old boss James could not get to this ATP. He is a big Neutral Milk Hotel fan and the truest thing that could be said of an ATP Festival is that if you like just some the bands that are playing you will have a hell of a time.
People who are at their first ATP smile from ear to ear, they try to fit it all in and tire themselves out in the process. What about the rest of us? Hell I have trouble after so many ATP's. The reviewer is biased here, but let me say some things that are beyond bias:
Regardless of the bands the sound systems are always good. To my mind bands always sound better in the medium to low ceiling environment, which gives Butlins an obvious advantage over any other festival environment (to the point where I practically don't want to hear a band I like outside). It may work for U2 and those soaring endless notes and echoes, but I'm not into stadium rock. Chances are if you don't like huge stadiums ATP could the thing you need to investigate.
ATP is a well-oiled machine and it runs seamlessly. At first it seemed that we should enjoy this while it lasted, before it imploded like all totally awesome things do. But it doesn't, it keeps going and it should keep going.
Jeff Mangum politely requested no photography during his performances and pleased all his fans with solo and Neutral Milk Hotel material.
The Fall were on excellent form, if you get the chance to see this band on the current tour it's highly recommended.
Thurston Moore delighted his fans. He was intriguingly enigmatic between songs, like a movie star that no longer quite sees everyone around him. There is something of a question mark that hangs over Sonic Youth given the end of his marriage to Kim Gordon.
The Jon Spencer Blues Explosion! blew the audience with their sonic assault from the get-go, strange that they are an institution now with a greatest hit's and everything.
ATP is famous for being so darn awesome that great bands from the past are compelled to reform. David Yow's Scratch Acid delivered the goods this year, slightly longer in the tooth, hell they sound better now than in those badly-tracked camcorder videos from the late 80s.
The exciting news from the festival was the video presentation from director Lance Bangs that there will be a Slint documentary released at the end of the year. Aptly named Breadcrumb Trail it is to coincide with a re-release of Spiderland. The half hour that we watched had interviews and footage that is guaranteed to delight any Slint fan eager to find out more on this legendary band.
ATP Festival has undoubtedly raised my quality of life. I for one cannot imagine the winter months without it. They have been so consistent with their quality of acts that it is easy to perceive my raised happiness as a baseline. May it go on forever.
I'm running out of words and I haven't told you how good Low or The Magic Band were. I didn't get time to tell you how enchanting The Sun Ra Arkistra was and how Sebadoh ( straight from the Weezer nostalgia cruise) rocked the night the way.
A million thanks to Barry Hogan and Jeff Mangum for putting this ATP on. Oh and if you're reading Barry, please get the following bands to reunite to play or curate an ATP: Rodan, Bastro, Jawbox, Girls Against Boys, You Fantastic, Mule, Rachel's, US Mapel, and Hoover.
Both of Joanna Newsom's performances were delightful, performing solo this time with just her harp and a piano for company. These early afternoon shows were the perfect pick-me-up with both older and new material getting an outing.
Matana Roberts was accompanied by Sebastian Rochford on drums for an early evening session on Friday. Roscoe Mitchell filled the slot on Sunday evening and opened with a truly impressive demonstration of being able to hold a single note for what seemed to continue for ages. The jazzier acts are always well attended at ATP and these artists did not disappoint.
A Hawk and a Hacksaw performed a new and original soundtrack to 'Shadow Of Forgotten Ancestors' by the legendary Russian director Sergio Paradjanov. Crazy Horse lit only by the dim glow of the film was filled with an often baleful dirge of folk from the New Mexico duo. It was impressive to see and hear, most of the festival goers agreed with the small venue packed out for the entire performance.
Many thanks to Barry and Jeff for what was a fantastic ATP.
Interested in attending the next ATP?
ATP will return at Minehead from December 7th 2012 until December 9th 2012 with The National taking the helm as curator.
ATP will also be running a bite-sized summer outing at Alexandra Palace, London. This will run from May 25th 2012 until May 27th 2012 with day available for each of the three days. For those that want to take the full fat option weekend tickets are also available.
Both line-ups are looking awesome already and will be added to over the next few months with something for everybody to enjoy.
Guest article from Philip Markwick and Peter J Butler
Written by Guest Writers on
Between 2003 and 2009, [the-mag] had regular contributors from music correspondents covering their local scene. You'll find them all in the guest writers section. The specific writer is mentioned at the bottom of each article.
Discover More Music