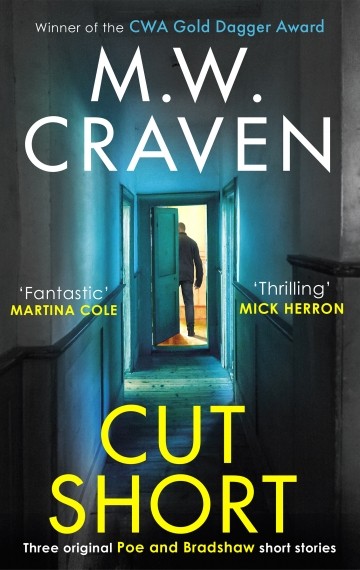 A macabre airfield, self-isolation, and a scenic picnic offer the backdrop for ace duo Poe and Tilly as a collection of short stories from M. W. Craven lands on our bookshelves this September.
The three shorts are Killing Field, Why Don't Sheep Shrink, and Dead Man's Fingers – and we were lucky enough to have a read of Why Don't Sheep Shrink to preview the delights we can expect from the crime triptych. In this story, the detective and his super-intelligent analyst end up stuck indoors. As the lack of space starts to nibble away at their good nature, an old case file is discovered. A classic locked-room scenario provides a great conundrum of a case, which is second only to the laugh-out-loud interaction between the two lock-down companions.
Craven is able to write short stories that you can't imagine working as long stories. They don't feel like unfinished ideas and they aren't rushed; they are wonderfully crafted miniatures that have their own pace and structure.
Out on September 3rd, Cut Short is going to be an amazing short read.