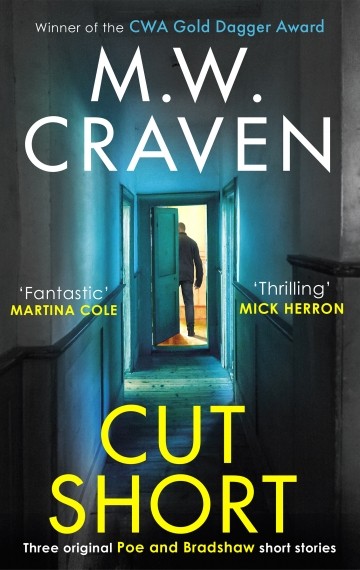 M. W. Craven
Cut Short
A macabre airfield, self-isolation, and a scenic picnic offer the backdrop for ace duo Poe and Tilly as a collection of short stories from M. W. Craven lands on our bookshelves this September.
The three shorts are Killing Field, Why Don't Sheep Shrink, and Dead Man's Fingers – and we were lucky enough to have a read of Why Don't Sheep Shrink to preview the delights we can expect from the crime triptych. In this story, the detective and his super-intelligent analyst end up stuck indoors. As the lack of space starts to nibble away at their good nature, an old case file is discovered. A classic locked-room scenario provides a great conundrum of a case, which is second only to the laugh-out-loud interaction between the two lock-down companions.
Craven is able to write short stories that you can't imagine working as long stories. They don't feel like unfinished ideas and they aren't rushed; they are wonderfully crafted miniatures that have their own pace and structure.
Out on September 3rd, Cut Short is going to be an amazing short read.
Written by Fenton on
Steve Fenton writes in our music, words, and culture categories. He was Editor in Chief for The Mag and covered live music for DV8 Magazine and Spill Magazine. He was often found in venues throughout the UK alongside ace-photographer, Mark Holloway. Steve is also a
technical writer and programmer
and writes
gothic fiction
. Steve studied Psychology at OSC, and Anarchy in the UK: A History of Punk from 1976-1978 at the University of Reading.
Discover More Words