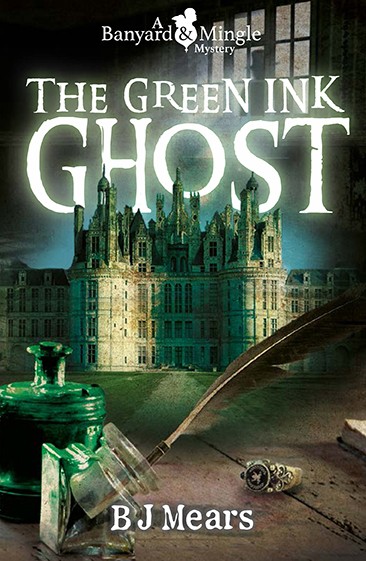 Following their success recovering King Doon's bones, Banyard and Mingle's services are in high demand. But when a mysterious green-ink letter claims Michael's dead father was murdered, he is compelled to reopen a long-forgotten case…
Pursuing clues to a powerful, clandestine order and a missing young woman, the duo confront vengeful enemies and shocking truths – and then there's Willow, a runaway slave, who bursts back into Josiah's life with deadly effect!
With gawpers haunting and a murderer closing in, can they survive long enough to see the case through? And if the 'green ink ghost' is revealed, will it be too late for justice to be done? (Synopsis)
---
Michael Banyard and Josiah Mingle return in a story that begins with a distinctly Holmesian letter, written in green ink and containing a mysterious code. Before long, though, we are heading full-tilt on an action packed romp of an adventure. There are graves to be robbed, secret organisations to infiltrate, and sojurns into the more inhospitable regions that surround Camdon City. There's also bounty hunters, airships, and a string of murders that have a complex network of connections.
One thing is for sure, there's a great deal of story packed into this book – but it has been done with finesse. There is even time to progress some threads that began in the first book. The chapters flicker through a sucession of rich scenes, like a magical zoetrope, from graveyards to alleys, grand masked balls to the parched and toxic desserts of Mors Zonam. Banyard and Mingle certainly cover a lot of physical territory in this investigation.
There is also some pyschological wrestling to be done as things take a couple of unexpected dark twists. Irreversible decisions are made, creating conflict between our heroes, the resolution of which seems as important as the tangle of mysterious cases.
The Green Ink Ghost immerses us ever deeper into Mears' dystopian world and though the theme is transferred from the maritime coast to the wastelands and outskirts of the city, the essence of the book remains, as do Josiah Mingle's exclamations of "Why Mr Banyard, I do believe I've had an excellent idea!"
Released today (20th November 2020), The Green Ink Ghost is available now in paperback and e-book formats.