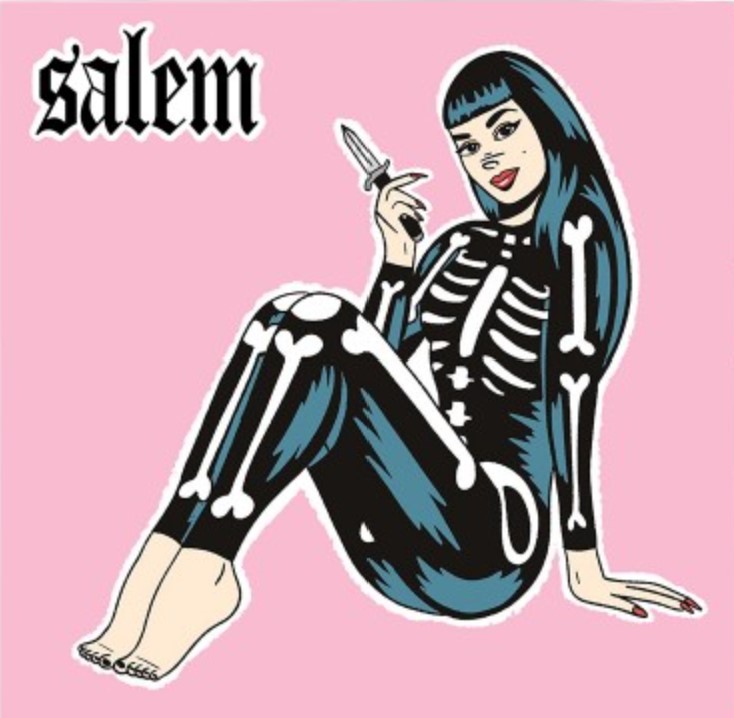 Buzzing into life with the morose chorus line of "save yourself; fall out of love", it's not long before Salem's ultra-pink EP has won me over with it's pacey anthemic sound.
'Fall Out of Love' is a dark All American Rejects, or a brighter My Chemical Romance – ultimately a great emo-mantra with impressive vocal range to preach to us in the chorus. The rhythm is switched between a blazing post-punk and a stomping march. It's a winner, and it's neatly paired with the bouncy 'Destroy Me', no less anthemic with it's massive chorus line.
Things take on a dark sparkle in 'Throat', which echoes of Ace Enders in the stuttered verse. The chorus has the Salem signature, being a half-beat of the verse. Edgy lyrics like 'wrap your hands around my throat and hurt like you love me' are countered by the oddball sweetness of 'there's a killer on the streets of my heart'.
'Eyesore' takes a musical turn for a tinge of Americana in the verse before a nicely angsty counter-culture verse that arrives to remind us that this, after all, Salem's new EP, before things are brought to a close with the melodic rush of 'Doomed'.
This is a great record. Not a single bad track on the whole EP and some nice ragged lyricism that pulls everything firmly into the alternative camp. We all want to hear more stuff like this.