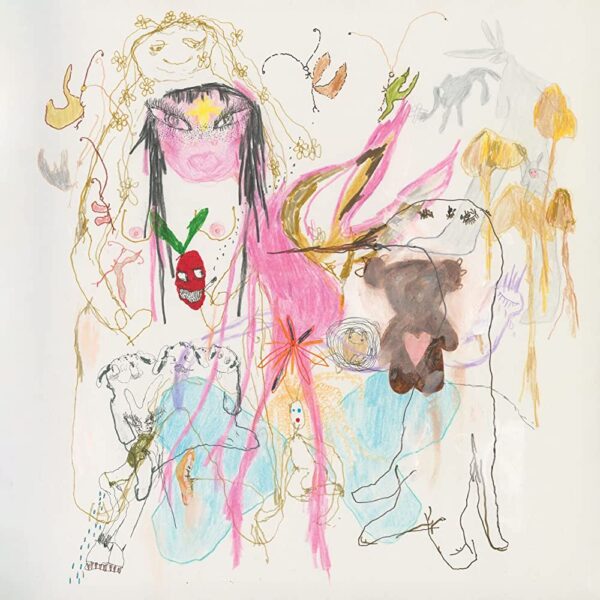 Beabadoobee
10:36
It seems like only 21 minutes ago that the tap was dripping, drip, drip, drip, drip, drip, drip, drip… though this assumes that Beabadoobee is snuggling up on the same Saturday night referred to by Smith, Tolhurst, and Dempsey¹. Though, thinking about it, that was in 1979, a full 21 years before Beabadoobee was born.
¹ Smith, Tolhurst, and Dempsey of The Cure, who in 1979 popped '10:15 on a Saturday Night' as a b-side to 'Killing an Arab'.
So, let's get back to the fuzzy-mess intro, a casual-sounding collision that quickly slides into the flowing rhythm of '10:36′, which is a wiry pop fizz with an elevated chorus and melancholy-tinged vocals. The verse has a siren-guitar line quietly injecting an edge and things are suitably louder for the main refrain:
I know you thought it was just us
I didn't think you'd fall in love
You're just a warm body to hold
At night when I'm feeling all alone
The Cure reference is more than titular. There's a baritone guitar providing a really nice lower-end run that could easily remind listeners of Smith's Schecter Ultracure baritone guitar. Also in my defense, the previous single, released in May, was called 'Lovesong' (a delightful and wistful acoustic lovesong with a similarly saccharine taste).
After three singles a month apart, we can look forward to the release of Beatopia in July. It is shaping up to feature less bounce than Fake it Flowers, but it is still a delightful and unusual record if the singles are any indication.
Written by Beck on
Steve Fenton writes in our music, words, and culture categories. He was Editor in Chief for The Mag and covered live music for DV8 Magazine and Spill Magazine. He was often found in venues throughout the UK alongside ace-photographer, Mark Holloway. Steve is also a
technical writer and programmer
and writes
gothic fiction
. Steve studied Psychology at OSC, and Anarchy in the UK: A History of Punk from 1976-1978 at the University of Reading.
Discover More Music