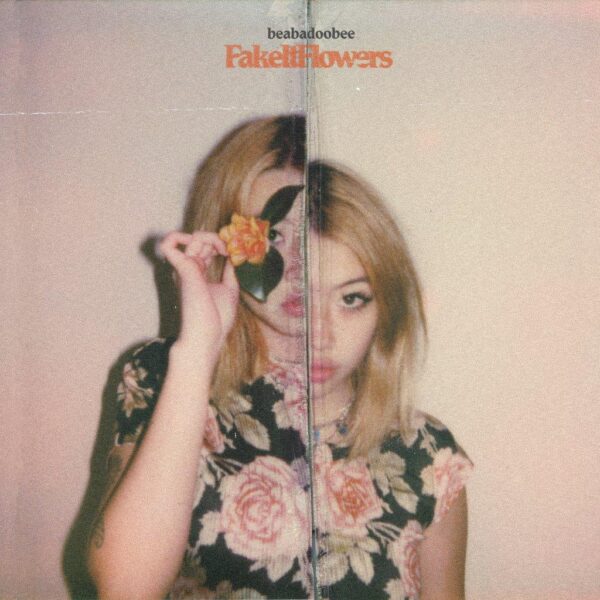 Beabadoobee
Fake It Flowers LP
When Beabadoobee released her Space Cadet EP in 2019, we hadn't developed our sophisticated release alerting and scheduling reminder tool to ensure we didn't miss follow-ups. This is why we have the delayed pleasure of finding Fake It Flowers has been released and is shimmering with the astronomical illuminations of a galaxy of great songs.
Vibrant alt-pop success shines through in songs like 'Care', 'Worth It', 'Together', and 'Yoshimi, Forest, Magdalene'. It's melodic, dynamic, and so warm and luxurious. There are some more reflective numbers too, like 'Back to Mars', and 'Horen Sarrison', which hang in the air like intangible vapour.
There's a sweetness to the sound that means the sharper lyrics might not be apparent to the casual ear. This is not an album that uses jagged angles to communicate the words, it's all soft and rounded at the surface no matter what heartache swims beneath.
It just so happens that in the intervening period, Wet Leg have gone and made big waves. Anyone who likes their quirky style and amazing songwriting will love Fake It Flowers. Similarly, there's a guitar style that songs like a smoky Placebo b-side, sparkling clear tones like Foals, and flickers of Drugstore, Hole, and Pale Waves.
We may have handed our homework in late on this one, but the album is still so good we wanted to shout about it.
Watch Beabadoobee – Care
Written by Fenton on
Steve Fenton writes in our music, words, and culture categories. He was Editor in Chief for The Mag and covered live music for DV8 Magazine and Spill Magazine. He was often found in venues throughout the UK alongside ace-photographer, Mark Holloway. Steve is also a
technical writer and programmer
and writes
gothic fiction
. Steve studied Psychology at OSC, and Anarchy in the UK: A History of Punk from 1976-1978 at the University of Reading.
Discover More Music