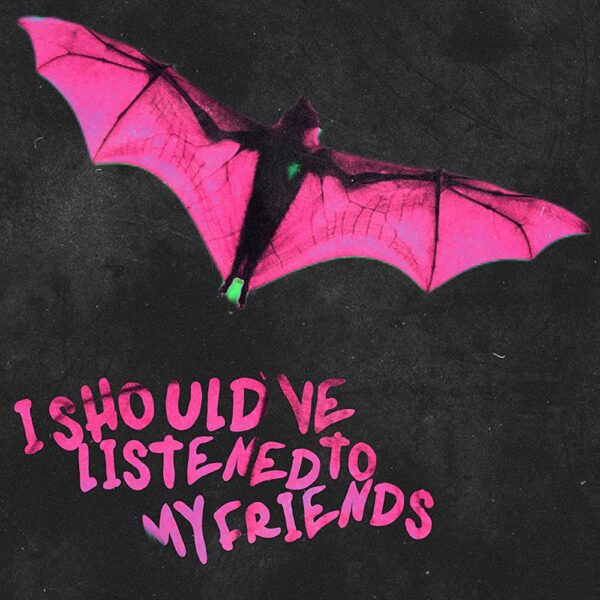 Magnolia Park
I Should've Listened to My Friends
Magnolia Park's newest single tackles the damage caused by a toxic relationship. The video uses a surgical metaphor to tell this story, which fits in with their Halloween Mixtape themes. Be warned, there are mostly non-graphical scenes of surgery-based torture, a chorus with repeated swearing, and those hospital gowns that could gape at the back at any moment.
The song, first of all, is a pop-punk anthem that escalates towards the chorus, which is the backpack filled with all the aforementioned cussing. Swearing in songs is often controversial, but it fits the song's narrative, so no complaints from me. Similarly, the flashes of underpants in the video seem necessary to the story-telling.
The intro is a subdued partial chorus, followed by a verse that builds with each line. We then get into the louder pre-chorus that rises with the emotional levels. The chorus is the loudest of the elements, delivering a Bowling For Soup hook-laden punch with added angst.
The middle-eight has flickers of Travis Barker in how it builds the mood via the medium of snare drum, and then we're heading towards the outro before we know it.
The video is well matched to the song structure. Joshua Roberts is on a medical trolley while a masked figure prepares him for horror-movie surgery. Each scene sees Roberts singing the song while getting sliced and diced. At the end of each scene, he's rescued by his bandmate friends.
The narrative shots are interspersed with band performance cuts, with each member dressed in those back-opening hospital gowns; the true medical horror of our age.
Magnolia Park deliver a real punchy sound, and Roberts' vocal is able to deliver melody and angst without 'compromise. This single is great.
Watch Magnolia Park – I Should've Listened to My Friends.
I Should've Listened to My Friends Lyrics
Hold on
How did it go
So wrong
Thought you would stay
But so long
You always threatened to leave
Now you're gone

I was so crazy about you
I thought it could work
My friends would warn me about you
But my vision was blurred
I couldn't see all the red flags
At every turn
You hurt me over and over
Guess I'll never learn

You got me fucked up in my head, head
You got me fucked up in my head, head
I should have listened to my friends, friends
You got me fucked up in my head, head
You got me fucked up in my head

All that time we dated
My heart got manipulated
I always hated it, but I took so much shit from you
I'm a fool, I guess
I know I tried my best
But loving you just made me feel depressed

I was so crazy about you
I thought it could work
My friends would warn me about you
But my vision was blurred
I couldn't see all the red flags
At every turn
You hurt me over and over
Guess I'll never learn

You got me fucked up in my head, head
You got me fucked up in my head, head
I should have listened to my friends, friends
You got me fucked up in my head, head
You got me fucked up in my head

I'm a fool, I guess
I know I tried my best
But loving you just made me feel depressed
Discover More Music