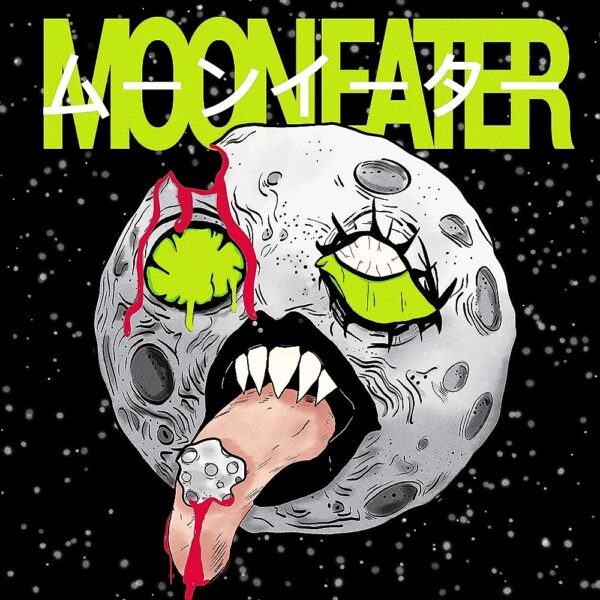 Magnolia Park
Mooneater / Soul Eater EPs
Magnolia Park (and a whole bunch of friends) dropped two EPs on the same day. Mooneater and Soul Eater represent different collections, the first has a darker theme with metal elements, and the second filled with modern pop-punk and crossover.
Let's spin them both and answer the big question… could this have been an album?
Mooneater
Showing off their heavier side, Mooneater kicks off with 'Homicide' and 'Breathing'. These songs have plenty of melody but they are certainly dark and atmospheric. The introductory bars of 'Do Or Die', featuring Ethan Ross, certainly maintain the atmosphere with a deep gravelly vocal. The rap verse with its tight guitar stabs and the heavy-fry chorus certainly nod to the other famous park. The middle eight is a delight.
Next up is a collaboration with Honey Revenge. Though it dials down the angst of the previous track, the vampiric themes of 'Unholy Heart' maintain the mood. The song has playful aspects to the lyrics, like Candi Carpenter and Type O Negative, offering up the hook line 'you're my parasite – you can leach off me but only for tonight'. The EP closes with 'Heartstopper', a dark track with metal moments, featuring Grieve.
The big anthem on the EP is 'Homicide', but the other tracks offer twists and turns that are no less enjoyable. The intensity of 'Do Or Die' is excellent and the vocal contrast in 'Unholy Heart' works perfectly.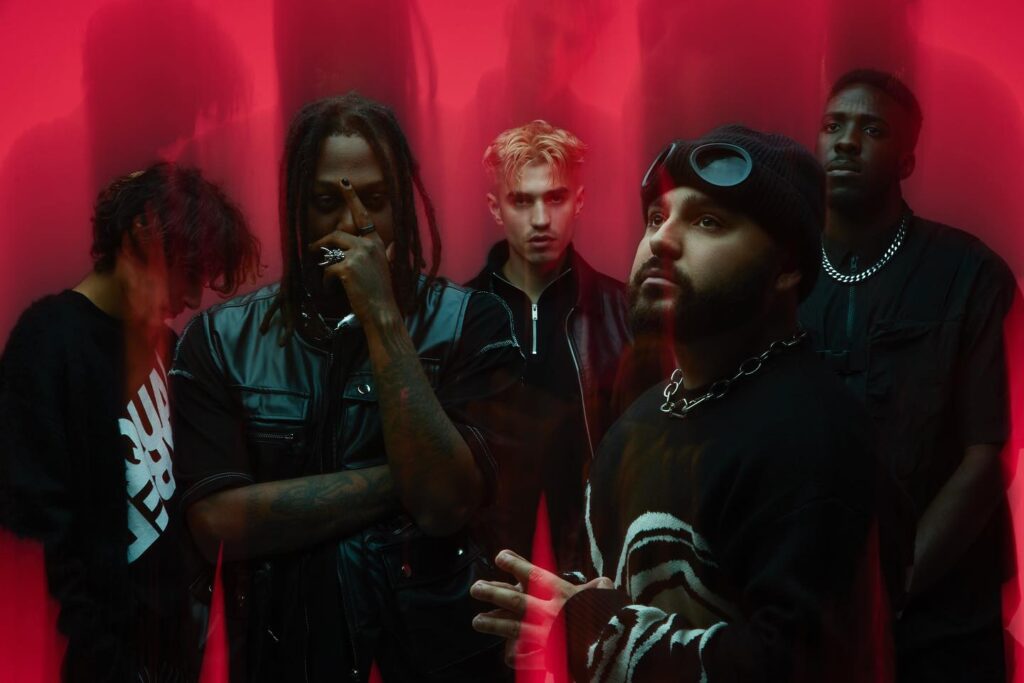 Soul Eater
The Soul Eater EP kicks off with the only song we've heard from this record so far, 'Manic', featuring 408. This is followed by the flickering 'Blud Luv' featuring Decode, a fuzzy track with a softer beat, lots of synth, and a great middle eight and solo.
The synth sparkle of 'D4U' is accompanied by a punchy beat, conjuring a Skiba-era blink-182 feel (compared to the Dude Ranch riffing of 'Manic'), and this continues in 'L.O.V.E.' (which could, perhaps, be a modern version of the Tammy Wynette classic of a subtly different spelling?) The jarring blend of sweet music, 'la-la-las' and bitter lyrics is a fun twist.
'Wishful Thinking' closes the EP; a great pop-punk anthem.
Could It Have Been An Album?
There are ten tracks here. They were released on the same day. This could have been an album right?
The decision to supply the two EPs is actually pretty sound. Mooneater and Soul Eater have different styles and it's hard to come up with a running order that would work. Zipping them certainly wouldn't work, and finding a way of flowing from start to finish is unlikely to be met with success.
I think Magnolia Park made the right choice here. It's likely you'll be drawn more to one of the EPs than the other, or you'll get busy on a playlist that proves me wrong.
Written by Fenton on
Steve Fenton writes in our music, words, and culture categories. He was Editor in Chief for The Mag and covered live music for DV8 Magazine and Spill Magazine. He was often found in venues throughout the UK alongside ace-photographer, Mark Holloway. Steve is also a
technical writer and programmer
and writes
gothic fiction
. Steve studied Psychology at OSC, and Anarchy in the UK: A History of Punk from 1976-1978 at the University of Reading.
Discover More Music