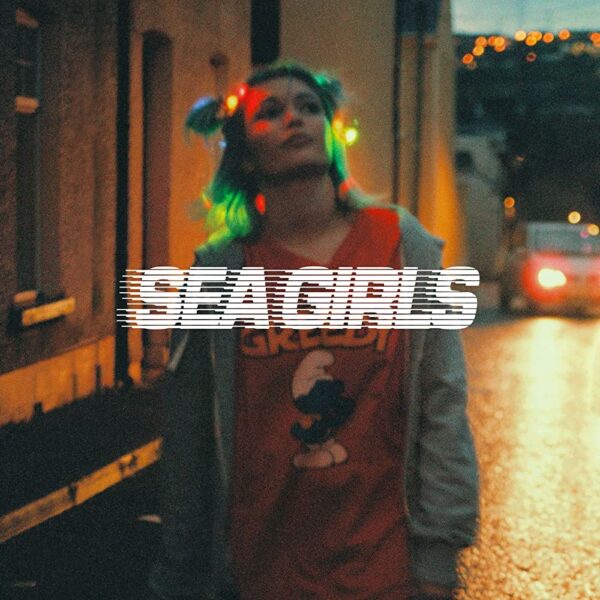 Sea Girls
Falling Apart
Get ready for itchy eyes as Sea Girls drop their new heartache single 'Falling Apart'. As we fall out the back of festival season and back to playing in music venues, this is the perfect end-of-summer bittersweet remedy.
Musically, this track lands in a sweet spot where Foals meets The 1975 and plays a song by The Killers. It's melodic, shimmering, and wondrously anthemic. The keys just float there like mist with the near-disco beat and vocal silhouetted amid the grey and throwing long shadows. We then hit the guitar, which is jagged and rhythmic, the drums dropping to a snare-beat and a touch of lead. This isn't your traditional guitar-band arrangement, it is full of oddities.
The general gist of the song is that Adrianna has left our protagonist and gone overseas to seek out fame, leaving a heavy feeling of 'Damn beautiful skies, When there's rain in my eyes and you're gone, but I'm still holding on!"
The chorus lines, all starting with 'damn' provides a big chorus hook that's as much rhythm as it is melody. This is a technique they employed well in 'Hometown' with the 'always' line-endings, but here it's a metaphorical capital letter rather than a full-stop.
This is fine guitar emo-pop that brings the feels.
Listen to Sea Girls – Falling Apart.
Sea Girls Hometown Tour 2022
After making their way across Europe at the start of November, Sea Girls return to the UK for their Hometown Tour, supported by Lauran Hibberd. Dates and locations are below, and more information is available on their website.
November
17th Nottingham, UK
18th Birmingham, UK
19th Glasgow, UK
20th Middlesborough, UK
22nd Cardiff, UK
23rd Southampton, UK
24th Torquay, UK
26th Manchester, UK
27th Liverpool, UK
28th Hull, UK
December
Discover More Music