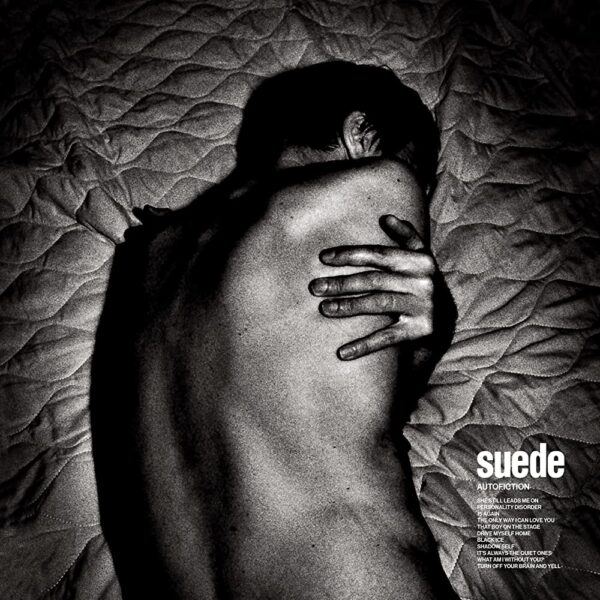 Suede
That Boy on the Stage
Kicking off with a dark sliding riff and a stomping beat, 'That Boy on the Stage' is a smouldering hit. Of all the singles Suede have given us from Autofiction, this is the one most like their first album.
The alarm-call guitar suits the autobiographical nature of the song, which reportedly refers to singer Brett Anderson. The chorus is a big lift from the gritty verse into a microphone-swinging jumper. The guitars are busy doing something neat here, but I expect the audience will be getting into a sweaty mess and might not notice the intricate flicks. However, they'll certainly notice the guitar in the solo, which is (for me) in that perfect zone of melodic and under-indulgent, very Mansun-esque.
'That Boy on the Stage' was originally penned as 'White Boy on the Stage', but has been polished at the edges into 'That Boy on the Stage' to avoid accidentally drawing the wrong kind of crowd to the new album. There's some history there, as the band didn't like being paraded in front of Union Jacks in the 90s and distanced themselves from the 'nationalistic and misogynistic' flag-waving contingent of Britpop.
The one place we have always felt at home is the stage. You step on there and you know what to do. It is entirely magical.

Matt Osman
So far, Autofiction is looking like an instant classic. 'She Still Leads Me On' is already in my top three Suede songs, '15 Again' gave us a near-punk twist, and 'That Boy on the Stage' provides another distinct take on the stuff we're about to get on the long player.
Listen to Suede – That Boy on the Stage.
That Boy on the Stage Lyrics
The song substantially differs from the 'White Boy' variant, so here's the full transcription.
We use words as weapons

He speaks of love and power
And all those pretty things
You know the voice that flatters you
Is not the voice that sings

Ooh, that boy on the stage
Well, he can't control it
Ooh, that boy on the stage
Well, he can't control it

In someone else's clothes
Who cares where he is from
Shut up and hit that metal
You know where we belong
Written by Fenton on
Steve Fenton writes in our music, words, and culture categories. He was Editor in Chief for The Mag and covered live music for DV8 Magazine and Spill Magazine. He was often found in venues throughout the UK alongside ace-photographer, Mark Holloway. Steve is also a
technical writer and programmer
and writes
gothic fiction
. Steve studied Psychology at OSC, and Anarchy in the UK: A History of Punk from 1976-1978 at the University of Reading.
Discover More Music