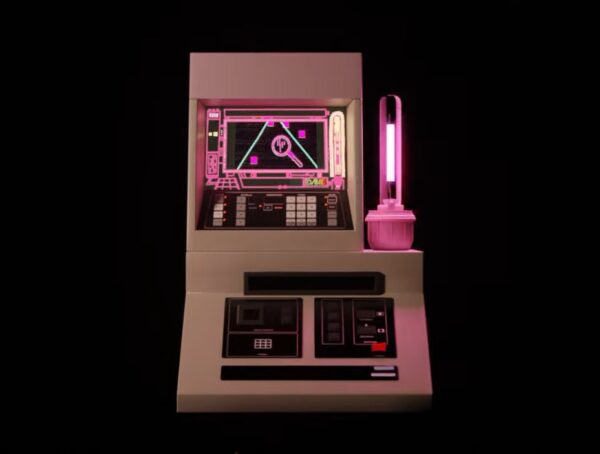 Descartes A Kant
A Catastrophe
As we may have mentioned Descartes A Kant have an experimental side. If your only experience so far is 'After Destruction', this single will be a curveball.
Thematically, we're still in space for 'A Catastrophe'. The song is set up with a computer responding to an unheard question. The spoken word section is the main element, with a synth accompaniment. There's a single verse with a hushed melody before the synth returns to provide an outro.
The exploration of our mental health in the face of modern times and contemporary culture is a strong theme. bands approach it differently, whether it's Candi Carpenter's highly personal approach, Hot Milk's chaotic arc to destruction, or Royal and the Serpent's razor-sharp storytelling.
One thing's for sure, after Frederick Taylor instigated a century of squeezing the lifeblood out of workers and in the face of hypercapitalism, crisis, and oligarch-controlled technology… this can be a hard place to get by.
This song doesn't supply the answers. The verse that answers the computer provides an enigmatic longing for human contact and that's the song complete. Though, perhaps, the suggestion is there… philosophy has explored this for thousands of years. Perhaps Epictetus nailed with his manual. We should go back and take a look at this old wisdom.
In any case… this song is the oddball cousin of 'After Destruction'. There's less to bounce along to, but more to think about.
Listen to Descartes A Kant – 'A Catastrophe'.
A Catastrophe Lyrics
This is what I found about: Depression and Philosophy. Several philosophers have hypothesized about the link between depression and the contemporary way of life.

Capitalism and technology can impact the mental health of people.

Quoting the influential German-based, South-Korean philosopher Byung-Chul Han: "Every age has its signature afflictions. Neurological illnesses such as depression, attention deficit hyperactivity disorder, borderline personality disorder, and burnout syndrome mark the landscape of pathology at the beginning of the twenty-first century."

Would you describe your life as a catastrophe?

"In social networks, the function of 'friends' is primarily to heighten narcissism by granting attention, as consumers, to the ego exhibited as a commodity".

Would you describe your life as a catastrophe?

I've felt lonely for the last days Mother.
Things have been not good at all.
I've felt lonely for the last years Mother.
And I wish I could jump to your arms.
Written by Fenton on
Steve Fenton writes in our music, words, and culture categories. He was Editor in Chief for The Mag and covered live music for DV8 Magazine and Spill Magazine. He was often found in venues throughout the UK alongside ace-photographer, Mark Holloway. Steve is also a
technical writer and programmer
and writes
gothic fiction
. Steve studied Psychology at OSC, and Anarchy in the UK: A History of Punk from 1976-1978 at the University of Reading.
Discover More Music