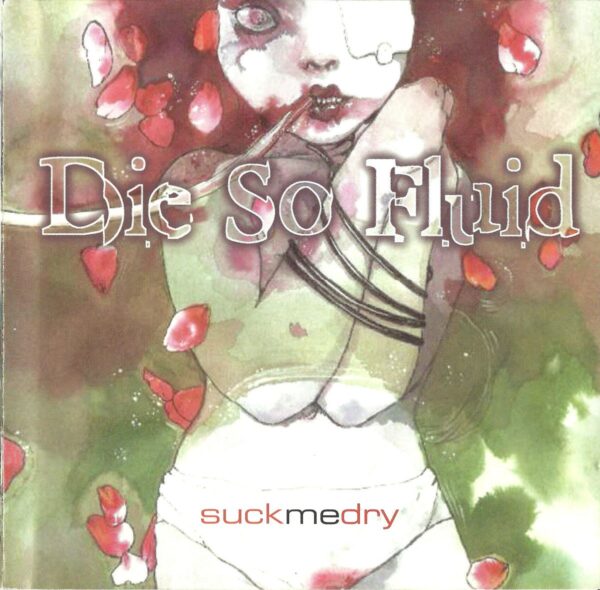 Die So Fluid
Suck Me Dry
Die So Fluid are alternative rock with hints of metal. Grog is one of the most talented vocalists in this genre as well as an accomplished bass player. Along with the subtle flair of Drew Richards (Guitar) and the solid backbone of rhythm provided by Al Fletcher (Drums), this power-trio is one to watch.
Second single 'Suck Me Dry' instantly demonstrates the melodic side of the songwriting with smooth guitars and a beautifully tight snare snapping along behind.
As a showcase for Grog's vocal, this intro is perfect – although deceiving. When the chorus arrives the vocal line changes from angelic to absolute metal. This is a cracking track that is bravely diverse.
'Twisting the Knife' and 'Sound Will Save Me' are quality flip-sides, with more metal riffs packed into hooky melodic rock songs and drumming tighter than spandex. Again, the vocal effortlessly switches between a fluid and powerfull melody and a brutal aggressive scream.
Bonus live track and first single, 'Operation Hypocrite', is not only a great song; it's proof that this is a band that can play these songs live with the same ability and energy that you hear on the CD.
It's almost easy to forget that Grog is also supplying the bass on these tracks and when you get three musicians pulling off a genre that is traditionally played by a whole troup of musicians, you have to be impressed by Die So Fluid.
Written by Fenton on
Steve Fenton writes in our music, words, and culture categories. He was Editor in Chief for The Mag and covered live music for DV8 Magazine and Spill Magazine. He was often found in venues throughout the UK alongside ace-photographer, Mark Holloway. Steve is also a
technical writer and programmer
and writes
gothic fiction
. Steve studied Psychology at OSC, and Anarchy in the UK: A History of Punk from 1976-1978 at the University of Reading.
Discover More Music