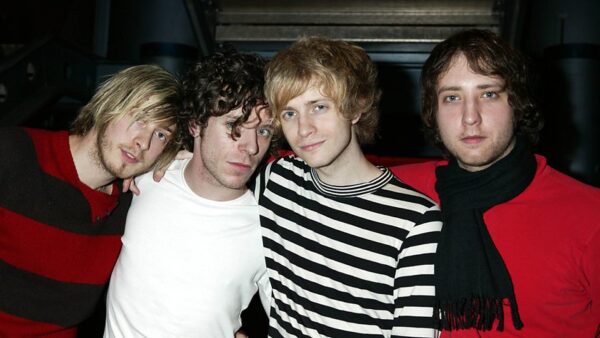 Delays
Live (Daughters Courageous)
Not surprisingly, The Joiners was completely packed out for the home-coming of the Delays, which took the form of a secret date (smack bang in the middle of their 'Lost in a Melody' tour) in aid of the Naomi House children's hospice.
Sole support, Daughters Courageous, kicked things off and although at first they seemed a little intimidated by a crowd that resembled nothing so much as meal-worms in a tin, they soon warmed up to the challenge. For those that were confused by the frontman's in between song announcement of, 'We'd like to thank The Delays for letting us play this evening, this is the saddest day ever', it should be noted that this referred to the title of the next track 'The Saddest Day Ever', which signalled a very strong run of music that rounded off their set.
The intimate venue (and therefore 'intimate' size of the stage) didn't seem to hinder the performance of The Delays at all, with a consistent run of sparkly songs from the first note right up to the final anthemic chorus of 'Long Time Coming'. I'd be the first to admit that I like angsty bands with distorted guitars and crashing drums, but the altogether positive feel to their music is so infectious the CDC may well have to issue a warning.
It simply doesn't matter if you aren't into this type of music, The Delays have to be recognised for what they are – a band that are honest to their influences while doing justice to their songs by stamping them with an unmistakable trademark sound.
The best way to sum up their set is to imagine that mental picture of the look of awe splattered on every single fan's face as they watched their idols perform up close and personal.
A night that will undoubtedly go down in the Joiners history books!
Written by Fenton on
Steve Fenton writes in our music, words, and culture categories. He was Editor in Chief for The Mag and covered live music for DV8 Magazine and Spill Magazine. He was often found in venues throughout the UK alongside ace-photographer, Mark Holloway. Steve is also a
technical writer and programmer
and writes
gothic fiction
. Steve studied Psychology at OSC, and Anarchy in the UK: A History of Punk from 1976-1978 at the University of Reading.
Discover More Music