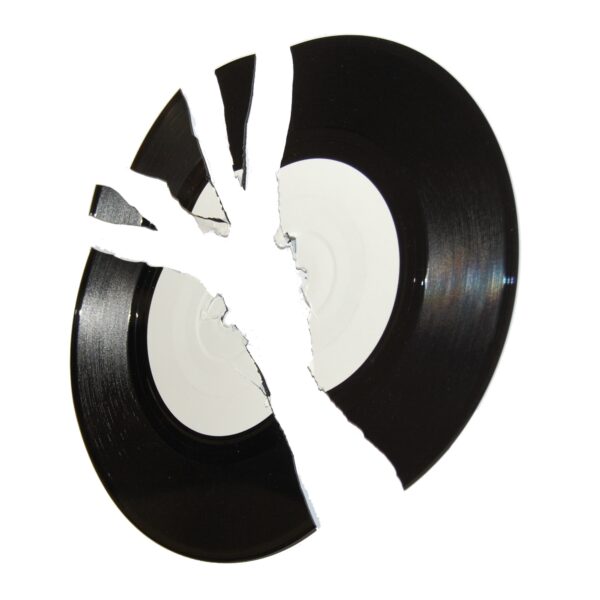 Something For Someone
Stay, It's Not Worth Moving Mini LP
It's emo time, and this one's sonically seductive. A pleasing stew of grumbling bass, guitar arpeggios and quietly ominous drumming gets you dropping your guard for singer Will's paint-stripping howl, which could take the flesh off an unbeliever's face at 500 paces. These disaffected sons of American suburbia from Stroud pile through six songs in 22 minutes, but when the dust clears you're left with a sense of… what exactly? It's not short, spiky punk, as the tracks blend into each other seamlessly. It's more like one big, turbulent piece, in which the same themes move in and out of focus.
SFS aren't just about inchoate anger. 'Three Clicks', in particular, has real breathing space within – 'An obsession with a box of colours/we don't need to know about other people's lives, the secrets, the lies', sings Will, and the sense of heightened perspective, of a man lifting his head from his own troubles and gazing further afield, is palpable. It's there again at the end in 'Without Other Means', which waits for a good four minutes before losing its temper, the undercurrent of tension always just below the surface.
These are no one-trick emo ponies. Strangely the featured lead track, 'Consequences of a Confession', is comfortably the least interesting thing here, but artists aren't always their own best critics.
SFS make a large, soulful noise and deserve a wider hearing. They look the part too, as far as can be told from squinting at their website photo. Hope of the States, Lostprophets… Something For Someone? It's not inconceivable.
Written by McLaughlin on
Stuart McLaughlin was a regular write for [the-mag] and was frequently seen in live music venues in search of great new music.
Discover More Music