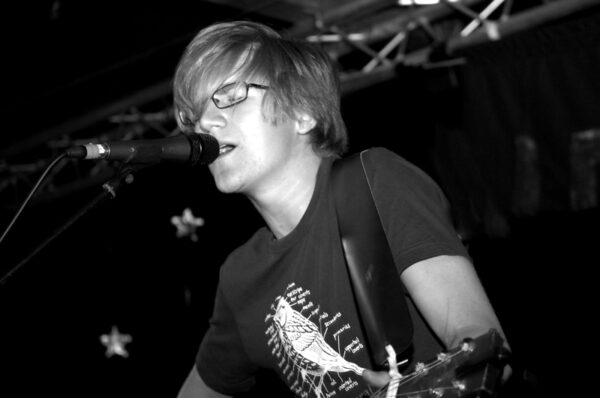 The Dawn Chorus
The Man That I Held In My Arms
Promise comes in many forms. Sometimes it's a killer vocal, other times it's a particularly outstanding song. For The Dawn Chorus, it's their sound.
Drawing on indie, folk, jazz and country (mostly the first and none of the bad bits of any) they've caught a neat individuality and they aren't about to disappear into the arty experimentalism that this kind of invention often provokes.
This record has some very distinct Beatles moments in the title track before the excellent lament of 'Winter' sheds it's wonderful tones on eager ears. This track cleverly swaps the vocal between the front-man and the drummer before combining in big harmonies for the chorus. There's also an excellent 'group shout' section, which really makes the difference.
Gomez, The Ordinary Boys and Pavement are all audible on this record, especially in the relaxed sound to the recording, the mix of styles and the subtle hooks, but it's the creativity that once again shines for The Dawn Chorus.
Written by Smith on
Stuart 'Saur' Smith was a prolific writer for The Mag throughout the magazine's lifetime. He combined a day job of temporary office jobs in London with a nightlife of trawling the capital's music venues looking for talent. As well as writing about music, he was a session musician who featured on a number of singles in the 90s. Today, Stuart is a Chief Writer for Phonotonal.
Discover More Music