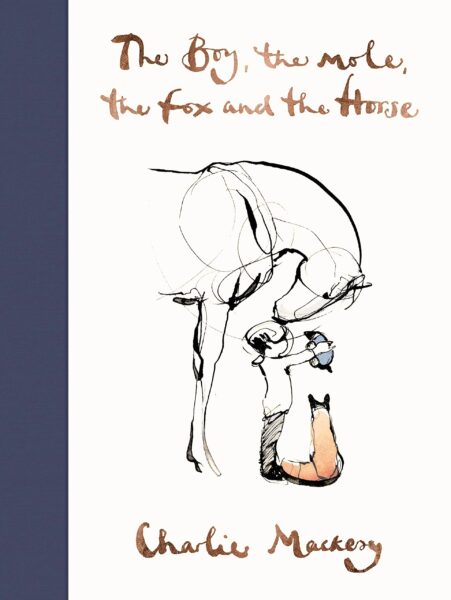 Charlie Mackesy
The Boy, the Mole, the Fox and the Horse.
Recently landing in audiobook format, it's certain that Charlie Mackesy has created a special work with 'The Boy, the Mole, the Fox, and the Horse'. It will take some craft to explain why it is such a gem. Let's start with the obvious. The book is stamped with the indelible mark of an artist, with wonderful illustrations that could each be framed and hung along an expansive corridor. Accompanying these beautiful pictures are deceptively simple words; simple in the de Vinci meaning: "Simplicity is the ultimate sophistication," he once said to me.
Now the words. There is something magical going on here. It is possible to open this book on a random page. When you do this, the page works. It's like a mindfulness prompt that's just waiting for you to need it. Just open up the book and pay attention. Wonderful. However, if you choose to follow the linear path through the book you'll find there is plot and character development present too. It's an achingly personal story about these four friends who help each other understand life and love. It's a story, it's a series of inspirational flashes.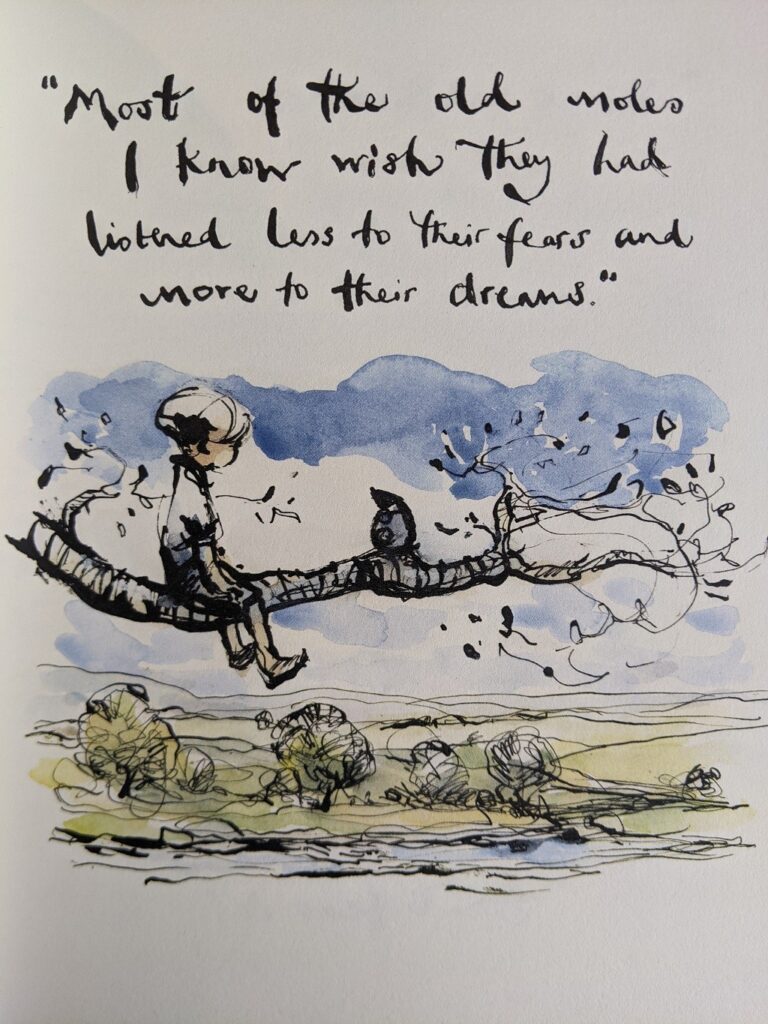 Credit also must be given to the publisher here, Ebury / Penguin. They have committed fully to this project with paper choice (we have the hardback edition… get the hardback edition) and by allowing the style to take over the book from the first page. The front matter here belongs to the book. It's not a few pages of typeset followed by the author's work, it's art from endpaper to endpaper (inclusive).
You'll read this book and then keep it somewhere to hand. For sure, this copy isn't going to make it onto the bookshelf; it's going to remain somewhere that is always to hand. Somewhere it can be touched and used.
Though you may need some additional background in mindfulness to appreciate the prose*, everyone needs the boy, the mole, the fox, and the horse in their lives.
Publisher's Synopsis
A book of hope for uncertain times. Enter the world of Charlie's four unlikely friends, discover their story and their most important life lessons. The boy, the mole, the fox and the horse have been shared millions of times online – perhaps you've seen them? They've also been recreated by children in schools and hung on hospital walls. They sometimes even appear on lamp posts and on café and bookshop windows. Perhaps you saw the boy and mole on the Comic Relief T-shirt, Love Wins?
Here, you will find them together in this book of Charlie's most-loved drawings, adventuring into the Wild and exploring the thoughts and feelings that unite us all. (Synopsis)
---
* a brief aside on mindfulness… it is hard to discover substantially mindful reading material without coming across an absolute flood of hollow pseudo-spiritual works. If you have managed to find good practical mindfulness material, this book does a great job of projecting that. If you are an entirely practical kind of human, you might wince at the sentiments herein. It's okay. You don't have to like this kind of thing. Disclaimer: This review was written by a follower of ancient philosophy (stoicism mainly) who studied psychology at OSC, Birmingham. I loved the book.
Written by Fenton on
Steve Fenton writes in our music, words, and culture categories. He was Editor in Chief for The Mag and covered live music for DV8 Magazine and Spill Magazine. He was often found in venues throughout the UK alongside ace-photographer, Mark Holloway. Steve is also a
technical writer and programmer
and writes
gothic fiction
. Steve studied Psychology at OSC, and Anarchy in the UK: A History of Punk from 1976-1978 at the University of Reading.
Discover More Words