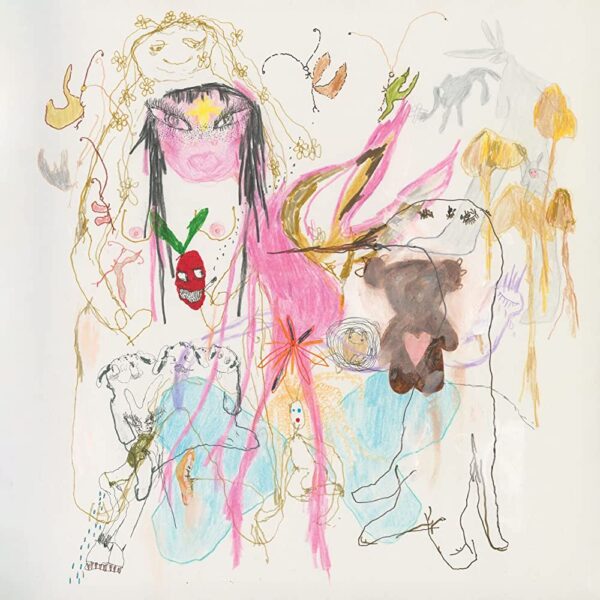 Beabadoobee
Beatopia LP
Beatopia is the second long-player from Beabadoobee, with Fake It Flowers being almost two years prior. It represents a directional adjustment, which is always going to challenge fans, but give it a chance to grow on you before you make your mind up.
The album opens with an experimental-era Beatlesy track called 'Beatopia Cultsong'. It provides a cleanser to wipe down the sonic-brain ready for recent indiefuzz single '10:36′. This isn't the only Cure reference in the titles of songs on this album. We also have 'Lovesong', a bouncy acoustic track with soft vocals and 'do do do' sprinkled in the lyrics, and the layered soundscape of the choral 'Pictures of Us'.
For fans of the chaotic noise elements of earlier works, this album is really a more acoustic with sparky samples and sweet sweet melodies. It's less Pixies and Pavement, an overall a gentler record and focussed on the vocals. It has flickers of Baroque pop and lounge-chill rhythms.
The most recognisable song for long-term fans will be 'Talk' which, along with '10:36′ and 'Don't get the deal', gives us the fuzz we know and love. Yes, you might have wanted more of this stuff, but you can always hit the back catalogue if you want to get more of that.
This record is definitely a pivot for Beabadoobee. It's mainly delicate and intricate acoustic pop and there's plenty to love about it. 'See You Soon' is the pinnacle of this direction, and I love the beat in 'fairy song', though I must admit that I too love the fuzzy stuff a lot.
Watch Beabadoobee – 'See You Soon'.
Written by Fenton on
Steve Fenton writes in our music, words, and culture categories. He was Editor in Chief for The Mag and covered live music for DV8 Magazine and Spill Magazine. He was often found in venues throughout the UK alongside ace-photographer, Mark Holloway. Steve is also a
technical writer and programmer
and writes
gothic fiction
. Steve studied Psychology at OSC, and Anarchy in the UK: A History of Punk from 1976-1978 at the University of Reading.
Discover More Music