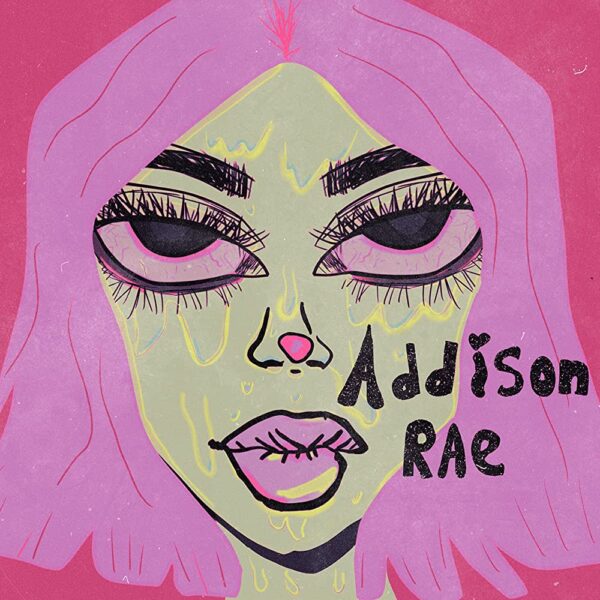 Magnolia Park
Addison Rae
TikTok's highest earner (2021) gets a love letter from Magnolia Park in their latest pop/punk anthem, 'Addison Rae'. I suppose, for accuracy, we must note that this song isn't about Addison Rae. It's about someone who has blonde hair, just like Addison Rae. Fact check done.
The song starts with the spoken: 'Let me be like, she's got blonde hair just like… It's brown! And the song starts'. And start it does, with a vocal version of the chorus accompanied by stabs from the guitar and a rhythm that ticks. The intro you might have expected comes afterwards, after which the song drops into a half-beat verse.
The chorus is anthemic and sickly like a love song should be. It's a jumper of a track, but the lyrics offer a twist or two along the way.
She got
Blond hair just like Addison Rae
Brown eyes butterflies
Yeah, when she looks at me
And I know
She's got demons up in her brain
But I think I like it
Yeah, I think I like it
It's the bridge, though, that catches my attention. It stabs a sharp stiletto of bittersweet foreshadowing into the song. Clearly, this is a doomed love, appropriate to the mizzling rain across the wind-beaten moors. As an aside, if you hear 'horny', not 'haunted', it says more about you than it does about the song. It's called Wittgenstein's Ruler. The same goes for sailor/save her – but you do you.
I know I can't be
Everything you wanted
I'm sick of this town
It makes me want to vomit
I wish I could leave
You keep me feeling haunted
But I think I like it
Yeah, I think I like it
This is a blasting pop/punk track; the kind of thing Magnolia Park do superbly well. Fans will not be disappointed. The video is below, with some Good Charlotte / Bowling For Soup / All Time Low vibes thanks to Finn Mckenty's role as the band's profiteering manager.
Watch Magnolia Park – Addison Rae.
Written by Fenton on
Steve Fenton writes in our music, words, and culture categories. He was Editor in Chief for The Mag and covered live music for DV8 Magazine and Spill Magazine. He was often found in venues throughout the UK alongside ace-photographer, Mark Holloway. Steve is also a
technical writer and programmer
and writes
gothic fiction
. Steve studied Psychology at OSC, and Anarchy in the UK: A History of Punk from 1976-1978 at the University of Reading.
Discover More Music