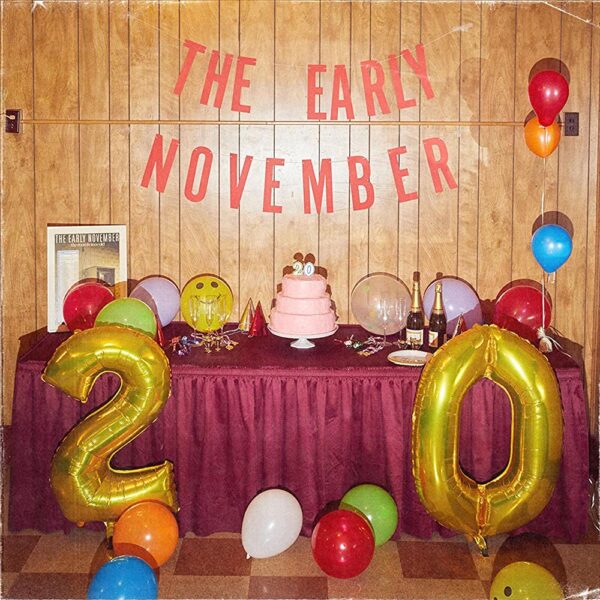 The Early November
Five Years
The Mechanic, The Mother, and The Path was a high-concept three-disc album with a rock disc, an unplugged disc, and a kind of musical /theatrical therapy session disc. At over two-hours in length, you might be surprised to hear that there were rumours of a version of the release that included bonus tracks. One of these tracks was 'Five Years', which was the first song penned for the album.
How this didn't make the cut, Enders only knows. It's a firecracker. It has great drive and atmospheric guitars in the verse, despite being pretty pacy. The bass also cuts through in the quiet moments before the pre-chorus takes us up to the melodic anthemic highlight.
The single comes backed with recent singles 'Denent' and 'Make It Happen', which puts it to the test. These were epic singles and 'Five Years' stands up to their standard.
The album, Twenty, is released on 14th October 2022. It's going to be all I listen to that day.
Listen to The Early November – Five Years.
Five Years Lyrics
Try and pretend
To remember when you're scared you say
Do you think that we can be
These people who lose everything and
Don't forget
Pretend you're scared
Pretend it well

I'm finally at the place I'm staying
I finally have a place to call my own
I'm trying not to lose my reasons
I'm planning to remember all I know
You know if I lose my fear it comes back
I hope he knows I tried

Try and pretend
To erase the past five years you've lived
Do you think it would be the same
Would you make the same mistakes or
Would you learn
But then you lose
So what for you?

Do you think we could be
The kind that take everything
For better or worse
What we say
You know we make the same mistakes
Cause the ones that really got us here
And now don't you think that we would change
We always make the same mistakes
The ones win
They run this way
The Early November Articles
Written by Fenton on
Steve Fenton writes in our music, words, and culture categories. He was Editor in Chief for The Mag and covered live music for DV8 Magazine and Spill Magazine. He was often found in venues throughout the UK alongside ace-photographer, Mark Holloway. Steve is also a
technical writer and programmer
and writes
gothic fiction
. Steve studied Psychology at OSC, and Anarchy in the UK: A History of Punk from 1976-1978 at the University of Reading.
Discover More Music