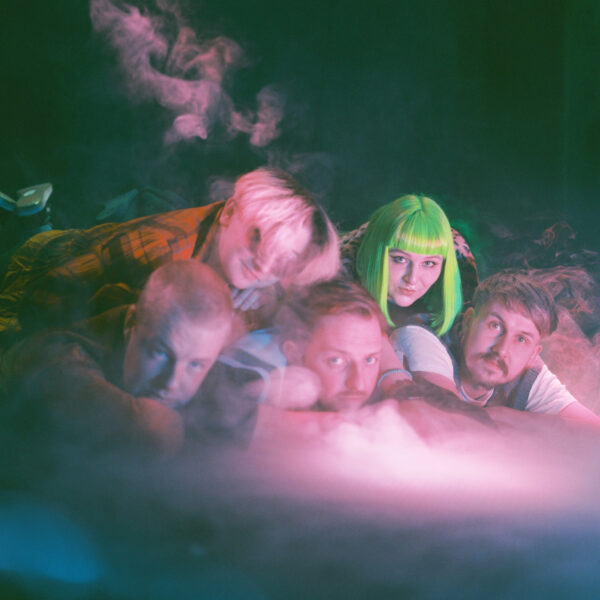 Wynona Bleach
Why Can't I Be You
There's a great compilation album out called Pictures Of You: A Compilation Of Covers of Songs By The Cure. The release is available on the God Is In The TV Bandcamp page to raise money for the MIND charity. One of the stand-out tracks is Wynona Bleach's version of 'Why Can't I Be You'.
So what makes a good cover version? The art is in capturing the essence of the song while transferring it into your own style. Think here of the 'Isolation' cover by Therapy?, or 'Valerie' by The Zutons, as it transferred into the hands of Ronson and Winehouse. You can listen to both the original and the cover and get something different from it.
That's exactly what Wynona Bleach do here. This track slams down a big rock intro and speeds off into a fizzling verse that terminates in an awesome half-beat chorus. The guitar licks inject something fruity and the pounding brilliance of the track makes it great in its own right while offering a pleasing take for those of us who listened to The Cure original many, many times.
If you listen to their 2022 album, Moonsoake, you'll find this cover version consistent with their heavygaze rock sound. I recommend you check it out, as it's a great LP.
This is a great track on an album bursting with over three hours of cover versions. Shame on everyone for missing the chance to drop 'A Night Like This', though the bravery in taking on 'Just Like Heaven' in the face of the legendary Dinosaur Jr. version is creditworthy. Go get the album and support MIND.
Wynona Bleach Articles
Written by Fenton on
Steve Fenton writes in our music, words, and culture categories. He was Editor in Chief for The Mag and covered live music for DV8 Magazine and Spill Magazine. He was often found in venues throughout the UK alongside ace-photographer, Mark Holloway. Steve is also a
technical writer and programmer
and writes
gothic fiction
. Steve studied Psychology at OSC, and Anarchy in the UK: A History of Punk from 1976-1978 at the University of Reading.
Discover More Music