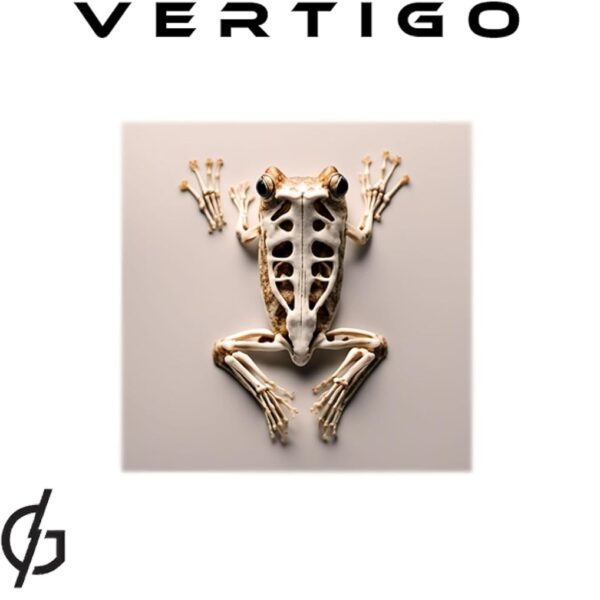 Cartographer
Vertigo
As 'Sanctuary' led us to expect, we get heavy intricate instrumentation and a superb vocal for Cartographer's latest single, 'Vertigo'.
Despite being so deeply infused with metal, Cartographer's sound is really accessible, not unlike the early material from Pvris or some of the heavier moments of Stand Atlantic.
Super-tight drums push the song forward, with a chunky bass sound and guitars that can chug and squeal. The middle-eight reminds me of the kind of switches Skunk Anansie delivered in 'It Takes Blood And Guts…'.
As with the previous single, the lyrics are artfully abstract and delivered with a powerful melodic dance.
This is a really exciting band, incredibly talented and with massive songs.
Listen to Cartographer – 'Vertigo'.
Vertigo Lyrics
Stuck in the darkness
Looking for a light
Out of reasons to fight
My eyes are open again
but it's so hard to see
With nothing left in front of me
I'm not afraid to leave it all behind

A wave of cold creeping in
As my eyes dilate
Feels like I'm floating away
A silhouette on the edge
Is calling me in
As it illuminates
I keep breaking my hands
Holding on to what's left of me
Feels so good to let go
Moments in your world
Slowly melting to eternity
Finally free of Vertigo

Why is everything that I've ever seen
Repeating, repeating in front of me
Have I awakened yet or am I just asleep
Remember how I used to be

A wave of cold creeping in
As my eyes dilate
Feels like I'm floating away
A silhouette on the edge
Is calling me in
As it illuminates
I keep breaking my hands
Holding on to what's left of me
Feels so good to let go
Moments in your world
Slowly melting to eternity
Finally free!

When is it over?
Will this ever end?
I'm going nowhere
Never ending…
Discover More Music