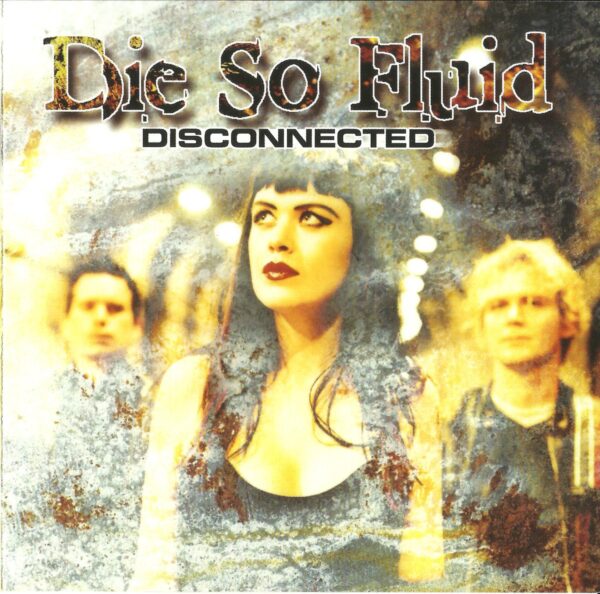 Die So Fluid
Disconnected
Following on from two very promising singles (Suck Me Dry and Operation Hypocrite), 'Disconnected' is the latest Die So Fluid single to be released prior to their forthcoming album 'Spawn of Dysfunction'.
'Disconnected' gets underway with no messing, with a very riffy rock/metal intro. This track seems less melodic than 'Suck Me Dry' until the first few bars are out of the way, after which it clearly demonstrates the reason that this band are getting compared to the Smashing Pumpkins.
The guitars are very restrained technically after the intro, but this is an excellent contrast to a crunchy guitar part that splits the song in the third minute. The whole track, which can safely be placed on repeat, is executed to perfection whilst retaining a gritty edge that allows the song to retain the authenticity that high-quality productions, such as this, often lose.
'Beyond Help' and 'Will is Dead' have elements of Placebo style rock mixed with the aforementioned metal of the Pumpkins as well as a dash of Punk. The mix of styles within the music keeps the individual tracks interesting, with lots of variations in the volume and tempo.
Die So Fluid are better than any band that have attempted this kind of music. Ever. Grog is genuinely a great singer with immense depth and power. Drew and Al provide such solid musical backdrops that every song they play is worth listening to.
Written by Fenton on
Steve Fenton writes in our music, words, and culture categories. He was Editor in Chief for The Mag and covered live music for DV8 Magazine and Spill Magazine. He was often found in venues throughout the UK alongside ace-photographer, Mark Holloway. Steve is also a
technical writer and programmer
and writes
gothic fiction
. Steve studied Psychology at OSC, and Anarchy in the UK: A History of Punk from 1976-1978 at the University of Reading.
Discover More Music